Get data from PVWatts
PVWatts uses the term "DC rating" for the more customary term "kilowatt peak" (kWp).
Go to rredc.nrel.gov/solar/calculators/PVWATTS/version1 and select your location. On the page beginning with "Station Identification" enter a DC Rating (kW) of 1 (one).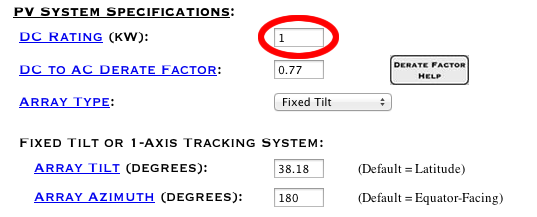 Click 'calculate' and you get the results page. The right half of that page will look similar to this (with different values, obviously) :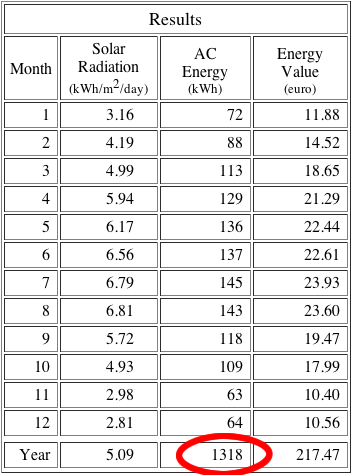 The value to use in PVCalc is the annual AC Energy (kWh) value, it is the annual AC energy produced per kWp (kilo Watt peak).